About me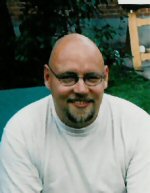 My name is Allan Mark Hansen and I am a software developer. However, you will not find much computer related material here. This page is dedicated to guitar playing and guitar equipment modifications.
I think it's time to talk a little about my background. I have absolutely no professional knowledge of these things. It comes from pure interest. I'm just a DIY Guy with a home page.
I have built loudspeakers and played with electrical wires since I was a teenager, and when I started playing the guitar in 1993, I realized that my acquired knowledge could be used to get better sounds and better tone. An electric guitar is not exactly rocket science, and with a little help from articles on the net, I have managed to make some really nice mods on my equipment.
This site will be updated with mod descriptions whenever I can find the time.
So browse around and see if there's anything you like. Relevant comments are welcome. Spam/junk comments will be removed.
Have a good time!
Allan